Press Release  15th January 2020

The Southend United Community & Educational Trust (CET) – the official charity of Southend United - is pleased to announce the receipt of £38,000 from long-time supporter, Essex and Southend Sports Trust (EASST).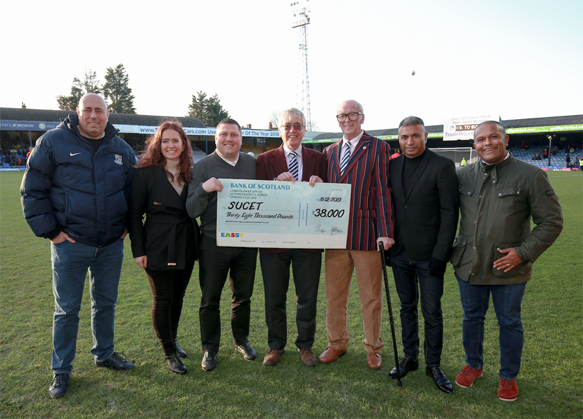 EASST provides charitable grants in support of sport and in particular football and cricket within Southend-on-Sea and the wider county of Essex.
EASST has been supporting Southend United CET every season since making its first grant in 2003.
Accumulatively, they have donated a total of £373,000 to Southend United CET over a 17-year period, providing sporting access for children and young people within South East Essex.
The money this year will go towards supporting the PL Kicks and Senior Shrimpers programmes, as well as contributing towards the costs of an accessible mini bus.
Peter Butler, Chairman of EASST, commented:
"This is the 17th successive year that EASST has made an annual grant to Southend United CET.
"The Trustees are proud to have been able to support the growth of Southend United CET over this period and thank Dale Spiby and his team for the wonderful work they are doing on community projects in Southend and surrounding areas."
Dale Spiby, CEO of Southend United Community & Educational Trust, commented:
"A big thank you to Peter Butler and Joe Sims of EASST for their ongoing support of Southend United CET.
"The annual grant allows us to match fund against other funders, reaching even more children and young people in South East Essex and giving them access to life-changing programmes that they wouldn't otherwise have access to."